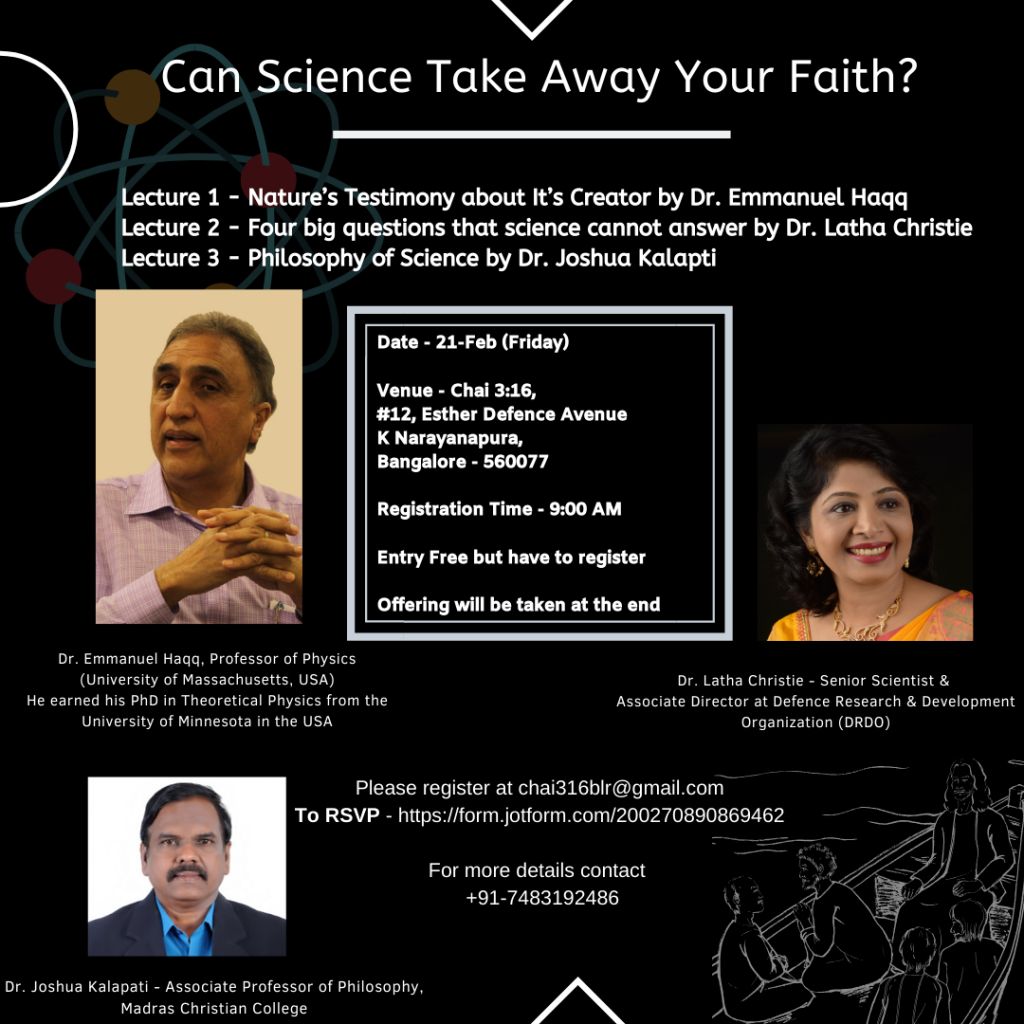 All are welcome to come and attend an inter-active seminar on "Science Vs. Faith" at Chai316 (Bangalore) with 3 eminent speakers from the world of science.
Dr Emmanuel Haqq – Professor of Physics ( University of Massachusetts, USA) . He earned his PhD in Theoretical Physics from the University of Minnesotta, USA
Dr Latha Christie – Senior Scientist & Associate Director at Defence Research & Development Organisation (DRDO)
Dr Joshua Kalapati – Associate Professor of Philosophy, Madras Christian College
Only 150 participants allowed.
Entry is Free. Registration is a must. Please do Register using the Form below.
Dr Emmanuel Haqq on Evangelism